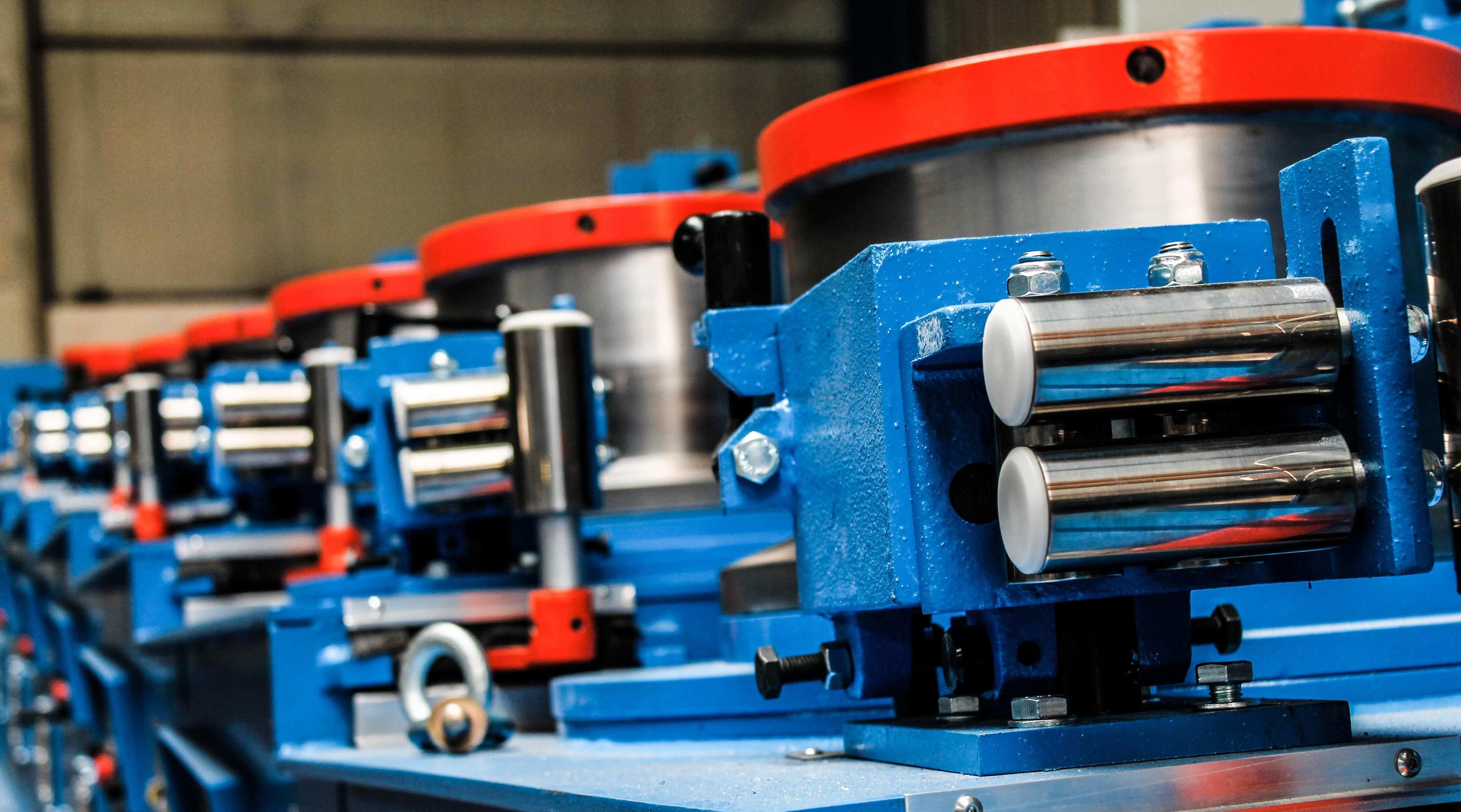 STRAIGHT LINE WIRE DRAWING MACHINE
S M INDUSTRIES has pioneered to indigenously develop the Straight-Line Wire Drawing Machine Technology in India. Presently the range available is capstan diameter 900mm, 750mm, 600mm, 550mm, 500mm, 460mm, 400mm and 300mm for inlet wire diameter 16mm down to 0.5mm. Line speeds up to 25 Mtrs / Sec. These heavy Straight Line Wire Drawing Machines provide remarkable drawing performance for Low, Medium and High Carbon Steel Wire, Stainless Steel Wire and special Alloy Steel Wire and Non-Ferrous Alloy Steel Wire.
Machines are built on modular structure, in combination of Blocks and do not require any special foundation.
Better productivity due to higher drawing speeds, twist-free operation & better cooling.
Easy operation and faster threading.
High pressure Narrow gap, internal water cooling for high efficiency cooling of wire.
High degree of reliability, low downtime due to lower no. of wear parts.
Block Dia : 250 || 350 || 450 || 550 || 600/650 || 750
High Carbon inlet wire size-mm: 2.2 || 3 || 3.5 || 5.5 || 6.5 || 8