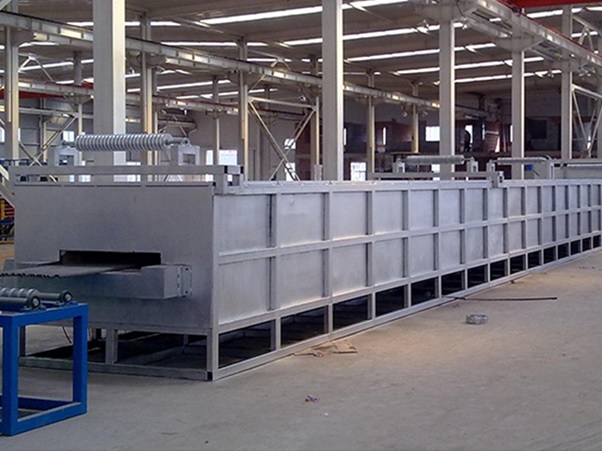 WIRE GALVANISING PLANT
Our company has expertise in every process of the business from manufacturing to supplying an exclusive variety of Wire Galvanizing Plant. These machines are made by using superior grade factor raw material, which is taken from the certified and reliable sellers of the market. Our product range is widely used for several industrial used and is extensively cherished by our customers because of its durable finish standards, reliability, and high tensile strength. Our respected clients can get these products from us at the most pocket-friendly prices.
We are the best Wire Galvanizing Plant Manufacturers and highly known for characteristics such as high tensile strength and durability. We produce and supply a high-quality range of Plants for Wire Galvanizing Plant. The products made by our company is developed and designed by using high-grade factor inputs with the help of advanced engineering concepts by our professionals. These products are matched with the quality standards and are well tested on several quality parameters to eliminate all the flaws.
Clientele
Because of the expert guidance, our company has been able to achieve new heights of success in this business. By following high standards, providing the best quality products, offering well-timed and secured delivery, we have been able to get the approval for a large number of clients.
Quality Assurance
At the time of manufacturing, quality is considered to be the main concern of our company, and hence we always follow the stringent quality standards to manufacture our products. The efforts we provide for perfection along with the primary goal to provide the finest quality products to customers, which enable us to maintain high-quality standards at every level of the fabrication procedure. We have a group of quality checkers that perform several quality checks of the products from the beginning to the final delivery of the product. Moreover, we also give value to the responses of our clients so that we will be able to improve the quality of the products we provide.
We are professional hot dip galvanizing plant manufacturers, our main aim is to provide best quality products at affordable prices in the market. The team of professionals that work in our organization always checks all the products to make sure that every product is flawless.
The wire that is attached to the machine to work is made by our highly trained experts who have strong technical knowledge and also made a cost-effective machine for wire coiling. The machines we provide are suitable for electro galvanized wires, and a hot dip along with equipped with quality tested zinc furnace, zinc tank, and advanced flux dryer. Our dear customer can easily get these high performing machines from SM Industries with Stainless steel 316 fabricated Flux Tank at the best rate in the industry.
By excellence in design, engineering, manufacturing and service we are able to offer most relevant technology for Galvanizing of High Carbon and Low Carbon Steel Wires.
S M INDUSTRIES has become the pioneers in supply of turnkey projects for the wire industry; we will maintain this position trough reliable equipment and service to our customers worldwide.
Online Fumeless Pickling System with water curtains to prevent any acid fumes form exiting the pickling system.
Zinc Bath furnace consisting of Structural Steel Frame which is completely lined using several layers of ceramic refractory.