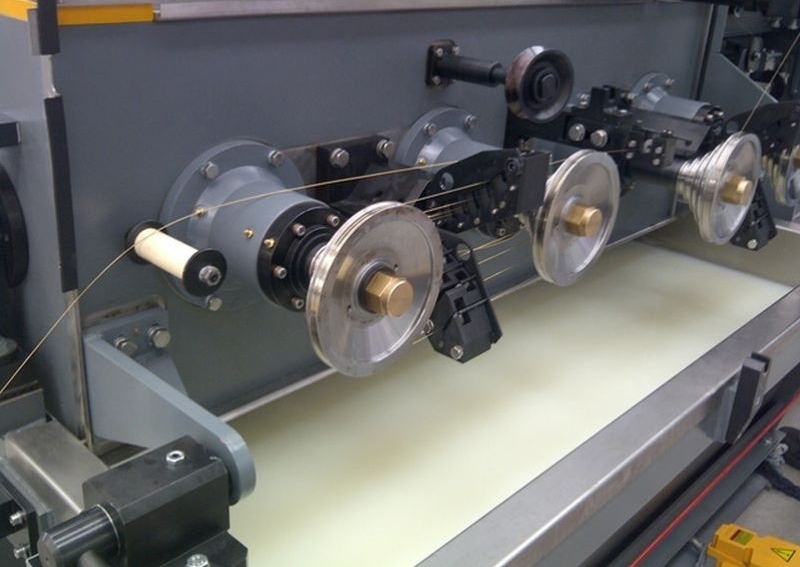 WET WIRE DRAWING MACHINE
We are a renowned manufacturer and supplier of the yarn production line in China. Our hot products include rod repair machine, wire drawing machine, in line annealing machine and wire winder. Our experienced and talented team can design and manufacture professional wire drawing machines to meet the unique requirements of customers.
SM Industries Wire Machine is a professional Wet Wire Drawing Machine Manufacturer and we produce cables and wires with the development, design, full plant planning, and technical advice, production, installation, commissioning and after-sales service in one. SM Industries continue to adhere to the principle "Quality wins in the market and integrity for the brand". We create each component with all our mind and energy and meet the many requirements, based on the interests of our customers.
Our staff is ready and ready to help customers choose the right equipment for their particular application. If you are interested in our wet wire drawing machine, do not hesitate to contact us. We welcome customers and sales agents around the world. We are dedicated to the research and development of wire equipment machines, especially for annealing.
Our design of medium and large Wet Wire Drawing Machine is highly appreciated by our client. Taking into account market demand, we have successfully designed and manufactured several types of wire making and drawing machineries at various price segments.
Wet-drawing machines are slip-drawing machines, designed for drawing high-strength steel wire, high-grade steel wire and non-ferrous metals. The required quality of the wire and the economic life of the drawing tools are achieved by thinning the cross-section with each broach according to the strength of the wire and the direct direction of the wire through the die. Metal abrasion deposited in the spinnerets is washed away by intense, direct cooling. This device allows reliable lubrication of the fiber and good heat dissipation from the drawing area.
Features of wet drawing machines:
Direct entry into the die due to the patented wire direction
Additional nozzles for washing dies
Higher plant utilization due to dual-chamber design
Maintenance-free design due to the sealing system
Low noise, despite the high speed of the drawing
Compactly integrated distribution equipment and control directly at the mill
Easy control thanks to the drawing tools installed at the top
Installation without foundation for easy adaptation to your production and optimal commissioning
This machine is suitable for the surface drawing of aluminum plate, stainless steel plate, hardware strip, square tube, profile, plastic composite board, etc. Grinding, deburring, sanding, draping, polishing, and other surface treatments, the effect is stable, and the use is extensive.
OUR SERVICE
We provide free technical service on casting parts and application problems.
We can guarantee delivery times of samples and goods
Close follow-up of all special customer orders in person and keep promptly informed
The after-sales request will be replied in 24 hours
Contact us today to know more about Wet wire drawing machine manufacturers. Our company executives will be happy to help you!
For drawing Mild Steel, Carbon Steel, Stainless Steel, Copper, Aluminium and their Alloys
High speed Timing Belts transmission for power saving or highly efficient Alloy Steel hardened & ground helical gear drive
Solid Tungsten Carbide drawing cones for very long service life or Alloy Steel T.C. Coated drawing cones for economy
Submerged lubrication or splash lubrication options
Support cone or all drawing cone design
Lubricant cooling system with highly efficient insulated plate type heat exchanger or through centralized lubrication system