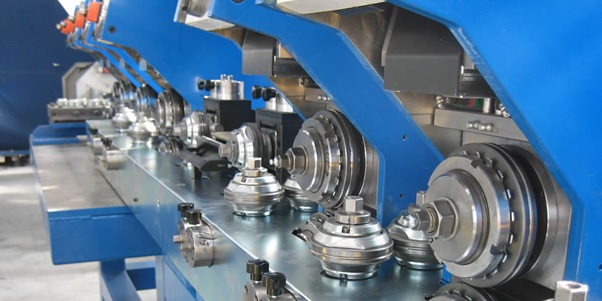 FLUX CORED WIRE DRAWING MACHINE
The fabrication of a Flux Cored Electrode begins by slitting steel coiled sheet into strips. The strips are passed through rollers that form it into a U-shaped cross-section.
In the same operation, the formed strip is filled with a measured amount of core ingredients.
The U-shaped strip is passed through closing rolls, forming it into a tube and tightly compressing the granular core material.
All position versatility with the right filler metals (the consumable electrode) with or without gas shielding reduces setup time and requirement of special fixtures.
A high-deposition rate process because of the relatively high current density (speed at which the filler metal is applied).